Migration Services
Flexible and scalable approach to OpenVMS migration projects.
The world changes and so does your business
Whether you are moving from OpenVMS to Linux, UNIX or Windows, OpenVMS on Alpha or Integrity to OpenVMS on x86, or moving OpenVMS to the cloud or emulator, VMS Software is here to help. We offer OpenVMS migrations, database migrations, and emulation and virtualization services.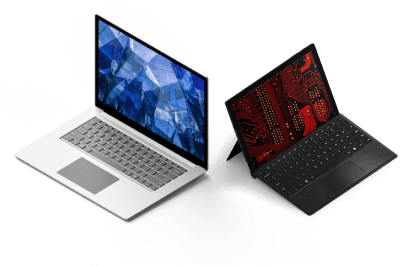 The project phases include:
Discovery phase
VMS Software performs systems and applications analysis and inventory review, while the customer provides resource and competence mapping (current capabilities, gaps and needs, training plans). Comprehensive reports are produced that will be used later in the migration process.
System and application analysis and inventory review
Systems report:
Applications
Integration
Storage & Backup
1
Customer resource and competence mapping
Capability report:
Current capabilities
Training plan
Gaps and needs
2
Solution design & pilot
VMS Software provides the customer with alternatives and advice on risk, time required, cost estimates, and general recommendations, as well as the final solution design. In collaboration with the customer, a thorough implementation plan for the project is prepared.
Alternatives & advice.
Final solution design
Scenarios report:
Alternatives
Cost
Risk
Recommendation
Time
3
Implementation planning and testing
Scenarios report:
Calendar
Resource
Dependencies
Time
Costs
4
Implementation & operation
VMS Software implements the project based on the mutually-agreed plan, while maintaining constant communication with the customer, and reporting progress at all times. Additional services with respect to the new system such as ongoing management, support, and training, may be provided as requested.
Implementation
Scenarios report:
5
Contingency / Operations
Operations:
Managed services
Support
Training
6
System and application analysis and inventory review
Systems report:
Applications
Integration
Storage & Backup
1
Customer resource and competence mapping
Capability report:
Current capabilities
Training plan
Gaps and needs
2
Alternatives & advice.
Final solution design
Scenarios report:
Alternatives
Cost
Risk
Recommendation
Time
3
Implementation planning and testing
Scenarios report:
Calendar
Resource
Dependencies
Time
Costs
4
Implementation
Scenarios report:
5
Contingency / Operations
Operations:
Managed services
Support
Training
6