WebUI
A graphical user interface to an OpenVMS system.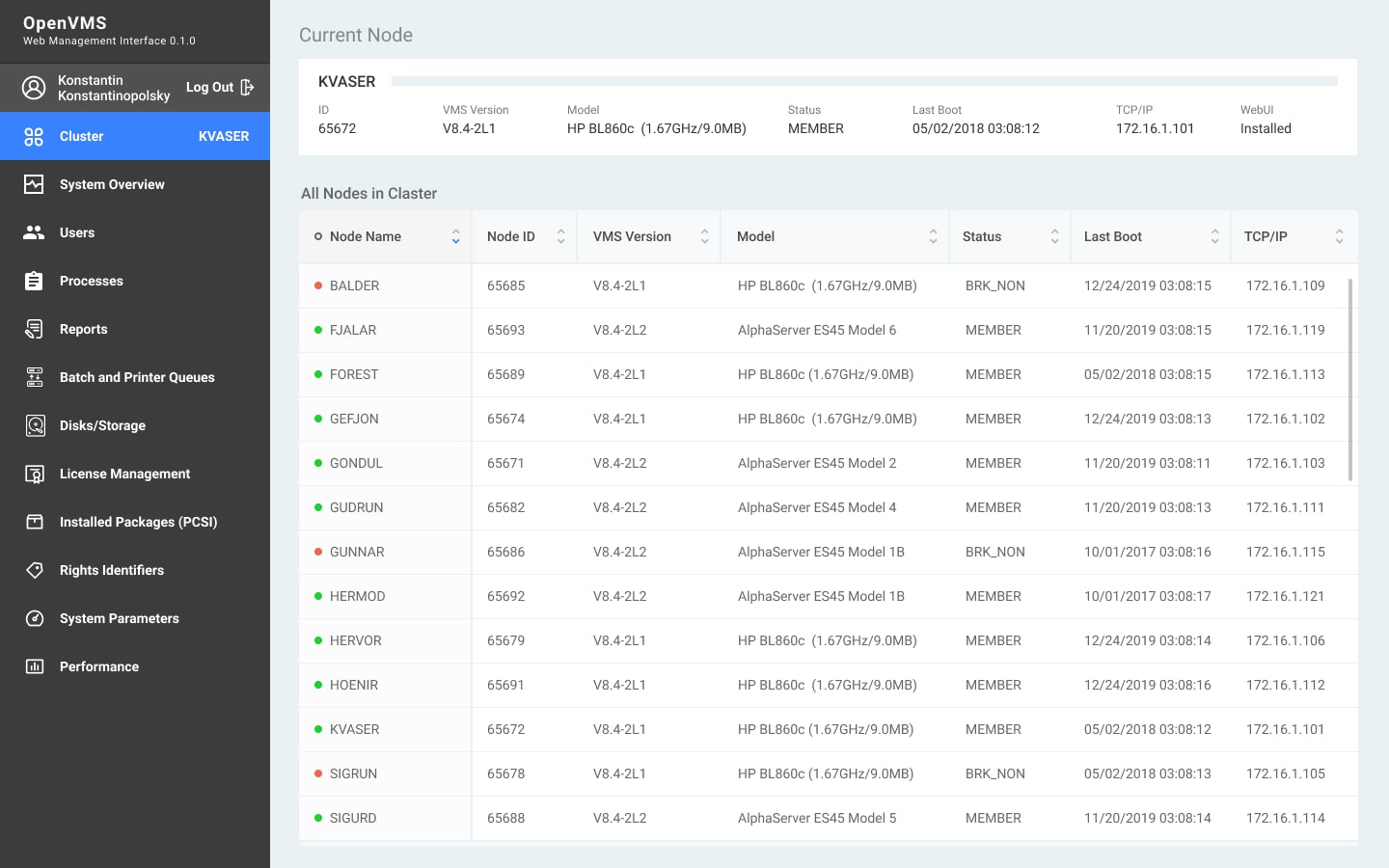 VSI OpenVMS WebUI connects to your OpenVMS Integrity servers and runs in your browser. It provides a convenient way to manage your OpenVMS server or cluster:
schedule and view batch jobs
manage licenses
manage PCSI products installed on your server
add, modify, and remove users and rights identifiers
view process info, suspend and resume processes
view disk information (status, space available, etc.)
view real-time CPU, memory, I/O statistics, and export them into a file
use PERFDAT on your server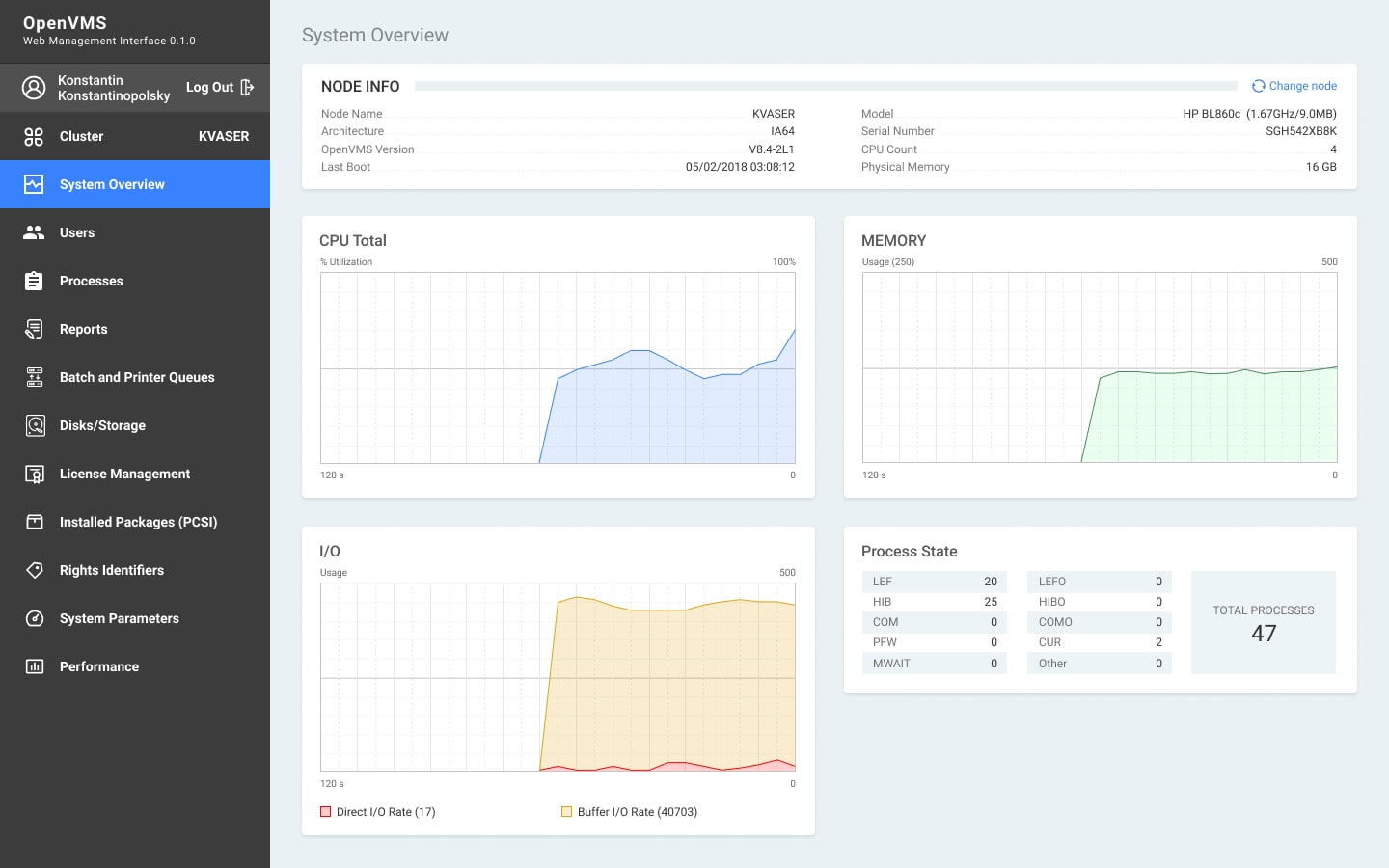 VSI OpenVMS WebUI requires CivetWeb and Lua.
Latest Version
| | |
| --- | --- |
| 4.1-1 | 4.1-1 |
Download
VSI-I64VMS-WEBUI-V0401-1-1-RNOTES.PDF
VSI-I64VMS-WEBUI-V0401-1-1.ZIPEXE
VSI-I64VMS-WEBUI-V0401-1-1.ZIPEXE_VNC
Licensing
VSI proprietary free product
Documentation