VMS IDE
An integrated development environment that enables you to quickly and easily develop comprehensive applications for OpenVMS system.
VMS IDE provides a set of tools for developing, building, and debugging OpenVMS projects. It is distributed under the MIT license as an extension to the Microsoft Visual Studio Code.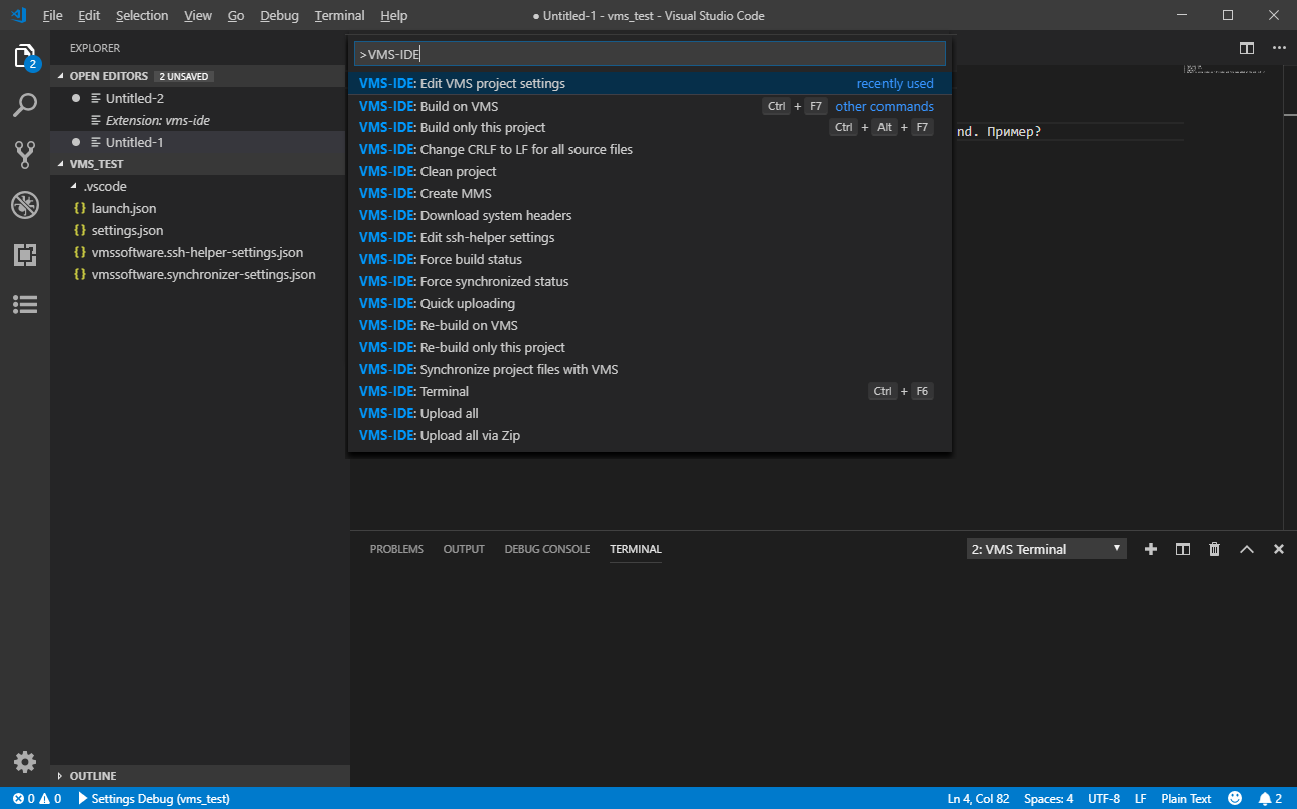 Features
New features are added regularly; some may not be available for all languages yet. See the full list of features and restrictions on the wiki page.
Source code synchronization between the local machine and the OpenVMS system
SSH connection to the remote OpenVMS system
Convenient GUI for managing OpenVMS projects
Debugger
Syntax highlighting
Light-weight IntelliSense (autocomplete, hints and other features)
Supported languages: C, C++, Fortran, Cobol, Pascal, Basic, Bliss, Java, Kotlin, Scala, Python
Latest Version
Licensing
MIT
Documentation