ACMS (DEV, Remote, RT)
A transaction processing monitor that runs on the OpenVMS operating system.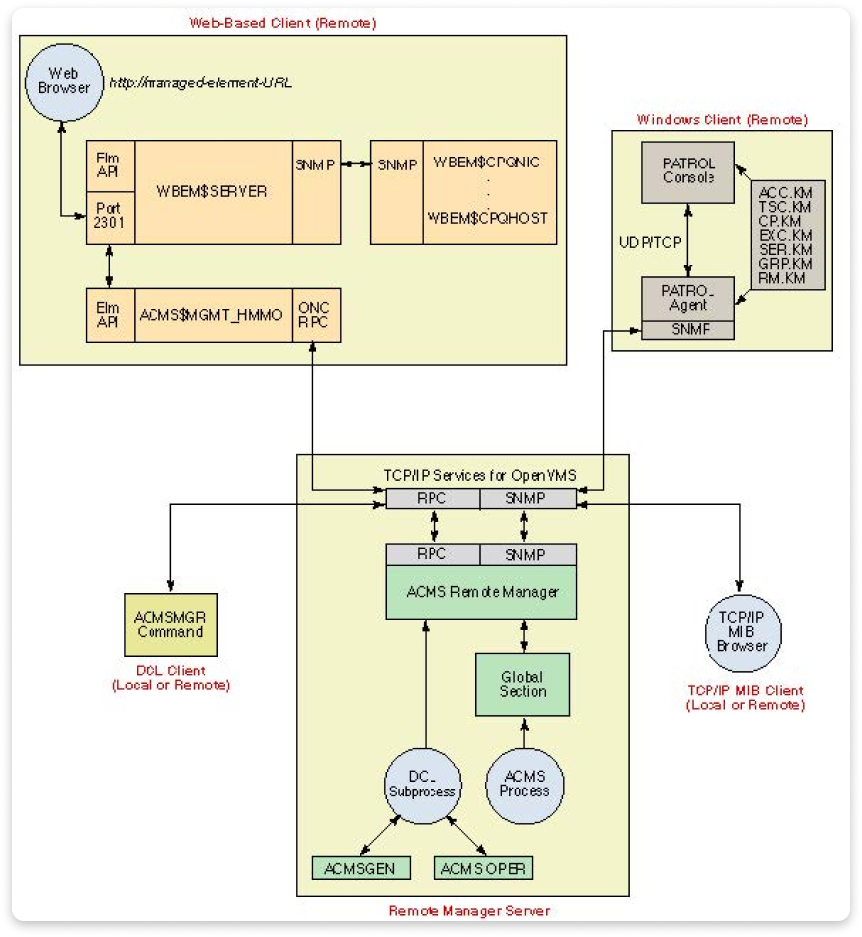 The VSI ACMS transaction processing system is intended for businesses that require high performance, security, data integrity, and both centralized and distributed processing. Retail, banking, financial services, telecommunications, health, customer service, manufacturing, and insurance are some of the industries that can make use of the ACMS system.
Features
Application development environment
Run-time system
Application management and control
Remote system management
Client/server processing
Presentation services
Database management
Resource utilization collection and reporting
Task queuing
Data dictionary
Security
OpenVMS Cluster environment and availability
Latest Version
| | |
| --- | --- |
| 5.3-4 | 5.3-5 |
Licensing
On Integrity, licenses per active socket (ACMS, ACMS-RT, ACMS-REM) are available. On Alpha, VSI ACMS is part of the ALPHA-SYSTEM/ALPHA-LP license bundle.
Documentation